Summer SUP & Kayak school is based in two stunning locations on the Wild Atlantic way.
We offer stand up paddle boarding & kayaking lessons, rentals, tours and summer camps using the best quality equipment and coaches.
We are open from between the months of May to September (from sunrise to sunset) and outside of this times for school tours and private bookings (by appointment).
We strongly advise you to call us prior to making your booking so that we can ensure you get on the water at the best possible time and get the most of your experience with us.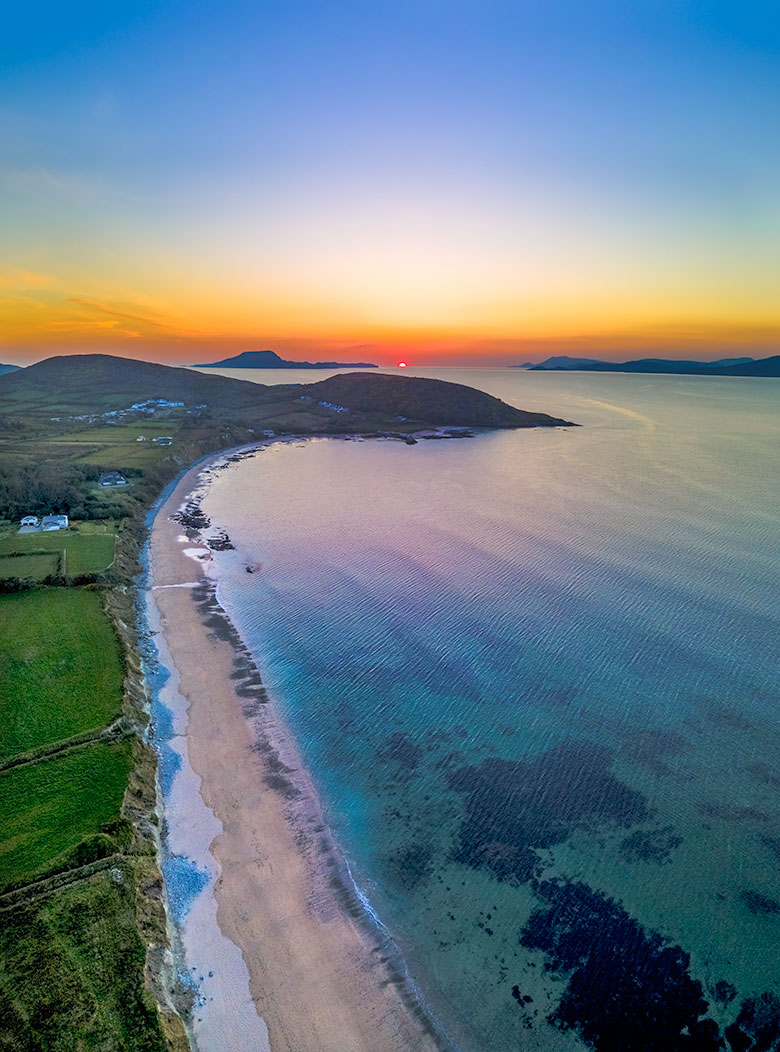 Great Fun!
Ideal Locations!
Safe Environment!
All our staff are qualified RLSS beach lifeguards, and are trained to the highest international standards. They also have first aid/Life support and AED qualifications.
We take safety seriously, and teach you how to understand the wind and tide so that when you are in the water - and not with us - you are still safe! We also teach lifesaving to our summer camps!
We are an accredited ASI school, which means we follow very strict criteria for our staffing and training of SUP. The ASI are an international SUP coaching organization and have schools all over Europe/America and the southern hemisphere with their main base on Bondi beach! We follow their guidelines in the way we teach SUP and find that the structure is perfect for learning.
SUP lessons at Old Head Pier, Co. Mayo

Muirtí Ó Cearnaigh has been working in adventure activities and water sports for over 20 years. He has a multitude of qualifications, and also owns Atlantic Coast Lifeguards - Ireland's top lifeguard training school - so you are in very safe hands!
He opened Summer SUP school in 2015 as he found that stand up paddle boarding is the one water sport that the whole family can enjoy immediately. All age groups can participate, sometimes the younger and slightly older ones need more one on one for a few minutes but we can get everyone on the water in a very short time to explore. It's really important to note: it's not just for kids!
A keen waterman with a love for surfing and paddling, you will find him on the beach or in the woods with Mara – his gorgeous 10yr old Golden Retriever.
Muirti - Owner & Chief Instructor

The real chiefs of the SUP school are Steph & Mara! Steph jumps in whenever we need her and is a multi qualified instructor. She is around our Cork school most weekends but from time to time we steal her away to Mayo... That's where she found Muirtí!
Mara is the instructor everyone wants, and can be found on the beach every day as we just cant take her away from it! A keen water dog, all she wants to do is chase fish and then sleep.

We are a responsible and eco-friendly tourism provider
Everything we do is aimed at reducing our impact on the scenic beauty of Ireland and our locations.
We know we all have a lot to do and this is just the start, but we are committed to having a positive impact on the environment, the communities we work in and maintaining the natural beauty of our coastline.
Protecting our environment

Some key ideas we try and encourage when visiting our areas
Litter picking – We ask all our customers to bring only what they need to the beach, but when they leave take something that is not supposed to be there- litter. Every piece you take is one less that can pollute our beautiful coastline.
Impact – Try and minimise how you impact on the nature around you. Please don't annoy the wildlife, destroy the grassland of our dunes and damage wild flowers and fauna.

 

Minimise the effects fires – while we encourage camping, we ask you not to have a camp fire unless it's in a container/fire pit as this destroys the ground  and it may never recover.

 

Dispose of waste properly – if you bring something to the beach – bring it home with you!

 

Leave what you find -While taking flowers/sand/shells home – it does eventually have an impact on our beaches

 

Be considerate of your parking – while both our locations have car parks please ensure your park responsible, do not park on non-designated parking areas as this damages the area.

 
Leave nothing but footprints

We get our staff to litter pick every morning and evening.

 

We only use recycled paper for all our advertising.

 

When we purchase equipment we ensure the people we buy from have a sustainable product and packaging

 

We have Clean Coast (link to clean coasts website) 2 minute beach clean stations and we organise group beach cleans monthly.

 

We are a member of Leave No Trace Ireland (link to website) and practice their ethos in everything we do.

 

We ask all our staff to cycle or walk to work where possible

 

After every school tour we ask the group to do a beach clean and we teach them the Leave no trace principles